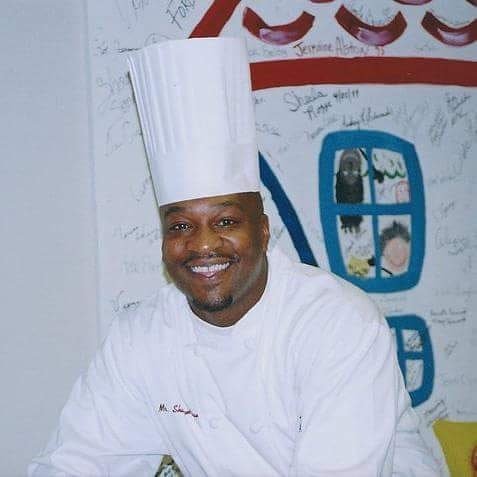 Life's Investments, a 501(c)(3) nonprofit organization established in 2005 in Detroit, Michigan, under the guidance of Executive Chef Shannon Davis. Life's Investments aims to serve and create culinary pathways for two essential groups: military veterans and disadvantaged youth.
The organization's key initiatives focus on promoting Zero Waste programs, Food Bank /community food distribution, and providing comprehensive culinary education, employment training, and referrals to essential social support services.
By emphasizing Zero Waste programs, Life's Investments not only addresses environmental concerns but also encourages responsible production, consumption, and disposal of food products. The involvement in Food Banks and community food distribution illustrates the commitment to addressing food insecurity and distributing surplus food to those in need.
Furthermore, the provision of culinary education and employment training creates opportunities for military veterans and disadvantaged youth to gain skills, pursue career paths in the culinary industry, and enhance their livelihoods.
Overall, Life's Investments is dedicated to supporting these communities by fostering culinary education, promoting Zero Waste initiatives, and addressing food insecurity through efficient food distribution efforts, a commendable mission aimed at making a positive impact on both individuals and the environment.
"Excellent Service Makes Lasting Impressions" - Executive Chef Shannon Davis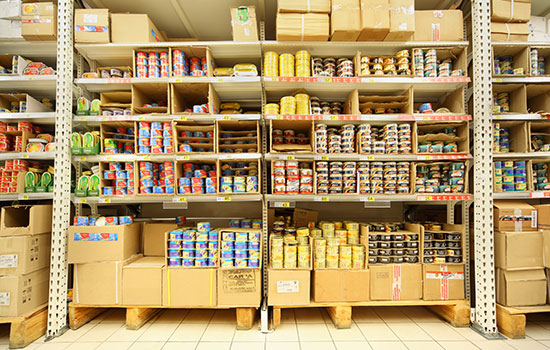 Supporting Cooks in These Trying Times

Supporting Chefs In These Trying Times
At Lifesinvestments.org, drawing from our culinary arts and hospitality expertise, we're dedicated to backing chefs in zero waste programs. As we navigate these challenging times and emerge from the shadows of the COVID-19 pandemic, countless cooks face financial hurdles, especially when seeking employment without necessary certifications. That's why, as part of our year-end campaign, we're committed to empowering aspiring chefs with the resources they need to thrive.
Our primary goal is to enable these passionate individuals to truly own their skill sets by providing comprehensive training and certifications. Your generous end-of-year contributions will enable us to create countless opportunities for these budding chefs, allowing them to elevate their careers and leave a positive mark on the culinary world.
The Giving Season offers a perfect opportunity to support this cause. Your backing won't only aid these cooks; it will also optimize food production operations, benefitting a larger audience. Join us in our mission to cut down on food waste, bolster culinary talent, and advocate for effective food preservation techniques. Together, we can effect change in the culinary realm and far beyond.
Remember, your donations aren't mere gifts; they're an instrumental means to combat food waste and aid those in need. This Giving Tuesday, as you contemplate your end-of-year contribution, help us truly make a difference in the battle against food waste and uplift the aspirations of budding chefs.
Be a part of our mission to establish zero-waste kitchens, educate on food expiration, and promote meal planning. Let's combat food waste in restaurants, advocate for vital food waste legislation, and champion preventive techniques. Your support will significantly aid food banks, pantries, and non-profit organizations in ensuring food reaches those facing food insecurity.
As the year draws to a close, consider contributing not just financially but also by donating restaurant equipment and fuel. Your generosity will enable us to sustain our food recovery and distribution efforts, effectively reducing food waste and offering crucial aid to those in need. Together, we can make substantial strides in supporting food supply chains, storage facilities, and assistance programs. Join us in the fight against hunger, food waste, and food insecurity. Your help matters.
Chefs and Zero Waste Programs
At Life's Investments, leveraging our wealth of experience in culinary arts and hospitality, we actively champion and assist chefs in embracing zero waste programs within San Diego County, focusing on various avenues including:
By advocating for donations, facilitating educational initiatives, hosting competitions, and engaging with communities, Life's Investments strives to empower chefs and communities within San Diego County to adopt sustainable zero waste practices, thereby mitigating environmental impact and contributing to a more sustainable future.
Get Involved in Giving Tuesday and Make a Year-End Donation to Support a Rewarding Culinary Career
Are you looking to make a difference in the lives of disadvantaged individuals pursuing culinary careers? As we approach the end of the year and the Giving Season, you can join us in making a meaningful impact through Foundation Donations. Life's Investments is dedicated to facilitating the path to stable culinary careers by providing a range of services, and we invite you to be a part of this mission.
Through our year-end campaign, you can contribute to our cause and support those in need of culinary training. Your year-end gift or end of year donation can help us continue our vital work. This Giving Tuesday, consider partnering with us to promote a bright future for aspiring culinary professionals.
Food Waste Legislation and Culinary Training
Our efforts not only focus on career pathways but also address critical issues like Food Waste Legislation, Food Waste in Restaurants, Food Preservation Techniques, and Food Waste Campaigns. By supporting our mission, you're contributing to the reduction of food waste and ensuring that food reaches those who need it the most.
Here are some Food Waste Facts: Did you know that a significant amount of food goes to waste each year? We believe in Food Waste Prevention through strategies like Reducing Food Waste, Food Waste Recycling, Composting, and Food Recovery. Your donation can help us develop innovative Food Waste Apps and contribute to Food Waste Statistics that drive change in the culinary industry.
Supporting Hunger Relief
Additionally, your generous contributions can assist in Hunger Relief initiatives. By partnering with us, you support Food Donations to food banks, food pantries, and other Nonprofit food organizations. Your donations ensure the smooth operation of Food distribution centers, Food drives, and Emergency food assistance programs.
Make a difference in the lives of those facing food insecurity by participating in our Food charity and Food rescue efforts. Your donation can contribute to Community food centers, Food assistance programs, and Food supply chain improvements, which ultimately lead to a reduction in Food surplus and more effective Food relief.
Get Involved Today
Whether you're interested in Vehicle Donations or restaurant equipment donations to aid in our culinary training programs, or if you'd like to make fuel donations to ensure the efficient transportation of food to those in need, your support is invaluable. Together, we can create a better future for aspiring culinary professionals and address the pressing issue of food waste.
Join us this Giving Tuesday and become a part of the solution. For more information on how you can make a difference, please feel free to call or email us. Together, we can transform lives and make this Giving Season truly special.
Culinary Training Services

Life's Investments has been devoted to culinary training in all facets of the food service industry. As an ACF-certified organization, we provide vital services and programs that concentrate on assisting chefs in preparing for their own American Culinary Federation (ACF) certification. We empower dedicated and industrious professionals with the essential expertise to qualify for and successfully complete the program, enabling them to advance their careers within the culinary field.
As the year draws to a close and Giving Tuesday approaches, consider supporting our mission through Foundation Donations, which can be a part of your year-end giving efforts. Our end-of-year campaign is an ideal opportunity to make a meaningful year-end gift that will benefit chefs and culinary professionals in need. Your generous end-of-year donation can contribute to the education and development of these individuals, empowering them to combat food waste in the restaurant industry.
The Giving Season is not only about Black Friday deals but also about making a difference in our community. Join us in our food waste prevention initiatives. We strive to educate and raise awareness about the importance of reducing food waste and promoting food preservation techniques. Our Food Waste Campaigns are essential in this endeavor, and your support during this time can help us further our cause.
Consider the staggering food waste statistics and the impact of food waste in restaurants. By contributing to our food waste legislation efforts, you can be a part of the change in the food industry. Your involvement can help us implement food waste recycling and composting programs, as well as support food recovery initiatives.
Additionally, you can help by donating restaurant equipment and fuel to aid in our food distribution. Vehicle donations are another way to make a significant contribution to hunger relief. Supporting food banks and food pantries through food donations is vital for our community. Join us in fighting hunger and making a difference in the lives of those in need.
Your support as a volunteer at a food bank or donation center is invaluable in maintaining the food supply chain and ensuring the operation of food storage facilities. Together, we can combat food waste, reduce food surplus, and provide food relief to those facing food insecurity.
Make a lasting impact this Giving Season by getting involved in our efforts to combat food waste and support hunger relief initiatives. Your contributions, whether through Foundation Donations, end-of-year giving, or food donations, can help us create a Zero Waste Kitchen and ensure that food reaches those who need it most while reducing food waste in our community.
Resources for Chefs and Food Establishments